2021 Waterfront Concert Series
Friends of the Waterfront and the City of Newport
Free Concerts This Summer – At the Gazebo in King Park
The waterfront music series made possible by the generous support of the Isham family.
FOW 2019 Inspection Cruise
---
Read the questions and replies by each candidate
---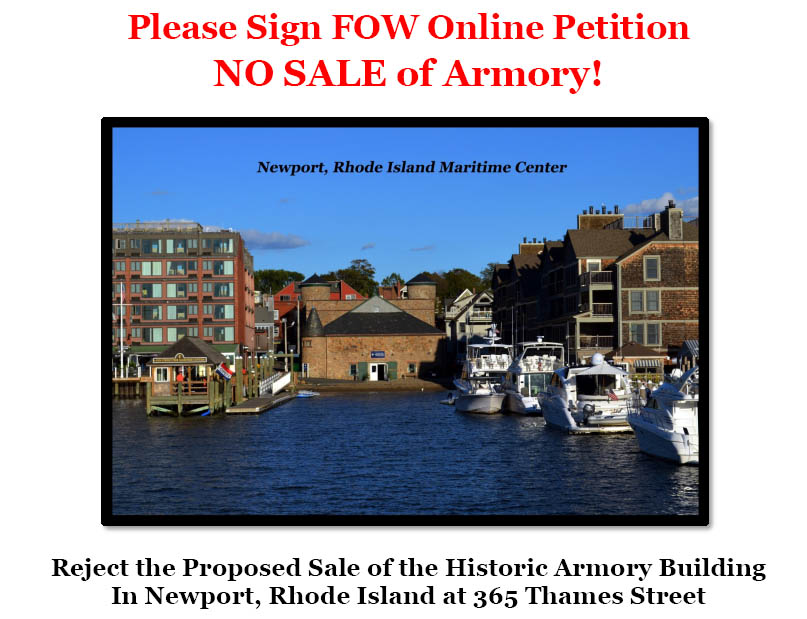 Click Here to Sign The Online Petition
Click here to read or download the online petition PDF file.
---
We Need Your Help!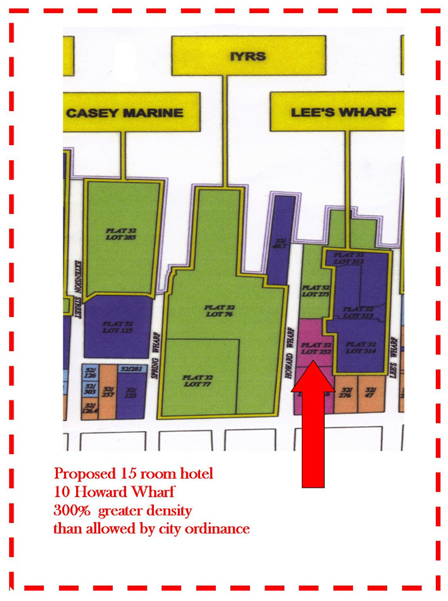 If you care about the Newport Waterfront
Please plan to attend
City of Newport Planning Board Meeting
Monday, April 3, 2017
City Hall 6:30 pm
Proposed 20 Room Howard Wharf Hotel –
Now amended to ONLY 15 Rooms
300% allotment over current city ordinance!
---
35 years later and some things seem the same! We Must Stay Ever Vigilant
---
FOW Letter sent to CRMC in support of public access to move private fence
---
2016 Year in Review
---
2016 Seminar – Keeping History Above Water
---
Disposal and Reuse of Surplus Property at Naval Station (NAVSTA) Newport
---
Dinghy Planters – Article from Newport This Week, April 7, 2016
---
Mary Ferrazolli – Founder of Friends of The Waterfront
---
Newport City Manager Memo re Status of Navy Hospital Land, June, 2014
---
"Abandonment Statute Is the Only Method by Which a Municipality May Abandon a Public Highway." April, 2012
---
Newport City Council Workshop Slideshow Presentation from Sea Grant and FXM Associates — Nov. 9, 2010
---
FXM Associates Summary Report "The Contribution of Waterfront Land Uses to Municipal Revenues in Newport"
---
What Will Newport's Waterfront Look Like in 2030. A Summary Report June 11, 2008.
---
At a Harbor Walk backgound meeting several years ago three slide shows were presented and each summarized in a PDF file.

[These are LARGE pdf files and may take a while to download.]
While audio is not available the photos and illustrations are informative:
---
Sea Grant Guide to Public Access in RI including coverage of Newport starting on pdf page 84.
---
Detailed history of the legal development of one section of Newport's Waterfront Walk at Wellington Resort with FoW input:
---
Detailed RI Supreme Court Ruling on Streets and Rights of Way in Regard to Newport's Scott's Wharf, North Commercial and South Commerical Wharfs
---
Proposal for a Comprehensive Management Plan for Newport's Cliff Walk — 1987
---
One of the Original RI Historical Preservation Reports on Newport, RI Waterfront Used by FoW in the 1980s.

[this is a 70MB pdf]
---
Miscellaneous Documents
---
Links of Interest
---